Dear Sirs and Gentlemen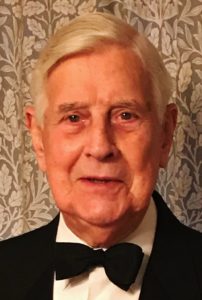 It is with great regret that we have been advised of the death of Walter Robins on Wednesday 3rd of April in hospital.
Walter was a Korean Vet where he served as Signal Pl Sgt. Walter later became RSM and Quartermaster of the 1st Bn and subsequently Quartermaster at Sandhurst Military Academy. Walter served as Regimental Secretary for many years and finally as Chairman of the Halifax Branch of the Regimental Association.
Walter was well known as an absolute gentleman and much loved by all that knew him and will be sadly missed by all the Association.
The initial funeral arrangements for Walter are as follows:
Date: 17 April, 2019
Time: 10:15
Location:
Service in Halifax Minster – open to all
Reception in the Piece Hall Trading Rooms – Open to all
Cremation: 14:00 – Family only
Further details will be published as soon as they are released by the family.
Yours sincerely
John Hogg
Assistant Secretary
DWR Association