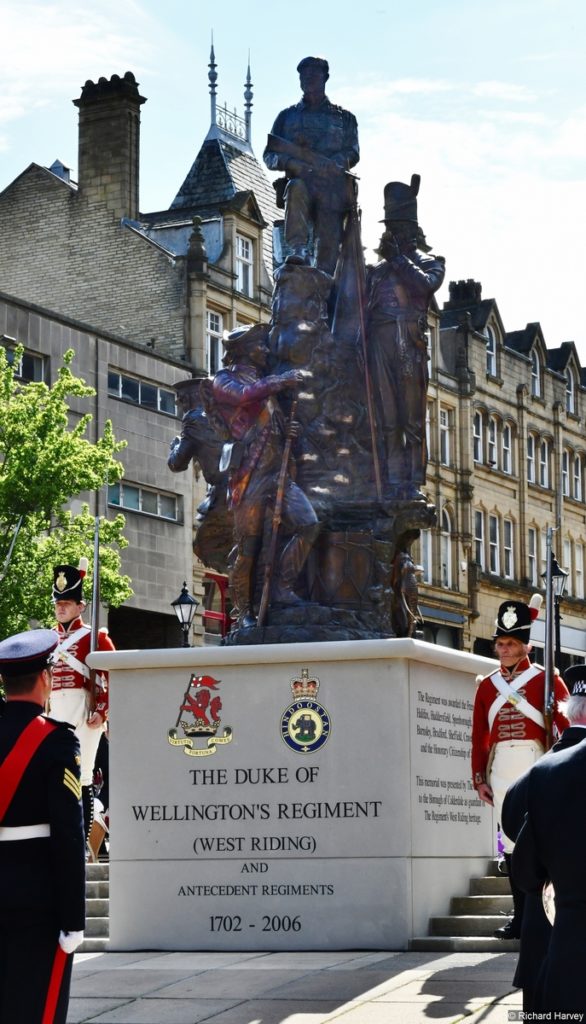 The following message is from Terry Butterworth at Holidays for Heroes.
Hello all Ex 'Dukes'
The books I, Richard Harvey and Scott Flaving have compiled, commemorating the Memorial and the 'Dukes' close relationship with Halifax arrived today. They consist of some real leather bound books in a presentation box for Town Hall's and the Regimental Museum, etc, Hard-backed books intended for former 'Dukes' and soft-backed ones for the general public.
The books do not contain any photos of the finished Memorial, as it was not completed in time for publication, but a page at the front and another at the back of the book have been created for people to add in their own photos later.
One hundred and forty hard-backed books have been given to the Memorial committee for the 500 club members. These will be the only books given out on the day other than some to the people who responded to my first post, who will be able to collect them from me as planned on the 17th. There are two reasons for this decision, firstly, they are difficult to transport and secondly, I don't think most people will want to carry books around all day.
The distribution plan is as follows. The hard-backed books, for 'Dukes' veterans only, will be available for collection from Bankfield Museum, from Richard, on Wednesdays and Thursdays only, between 10:30 and 13:00hrs; which are the only days the Archives office is open.
Nobody will be given more than one book, so please don't ask for another for your mates. The soft-backs will be located in the Museum reception, for the general public, from Friday afternoon (unveiling day).
For details of the museum and library location see the Museum section.
Please note that here is only a limited supply of hardbacks, which will be given on a first come first served basis. Once they are gone there will be no more.
VFC
Terry Butterworth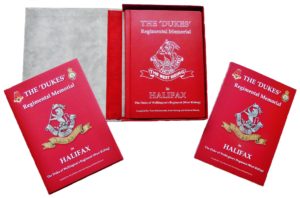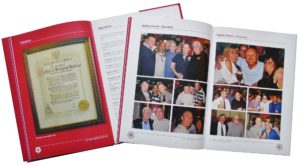 For those wishing to get insert pages for the blank front and rear images of the memorial they can be downloaded by clicking on this link:- Memorial images
Once the page opens up just right click on each image and select download.