Barnsley Council are unveiling a Commemorative Armed Forces Walkway, on Westgate, by the Westgate Plaze 1 Building, at the rear of the Town Hall. at 12:30hrs on Wednesday 27th Nov 2019.
The walkway will initially be comprised of 12 flagstones with the Badges of Regiments associated with Barnsley carved into them. One of these will include the association logo of The 'Dukes'.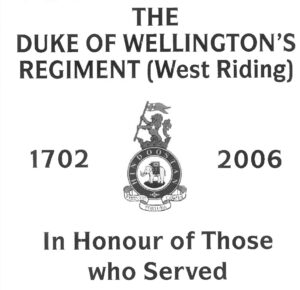 There will be 12 paving stones unveiled at this event, with a mixture of family and Regimental paving stones, unveiled by the Civic Party from Barnsley, in a short 30-minute service.
The Yorkshire Regiment and Antecedent Regiment Association Colours and Standards will be in attendance.