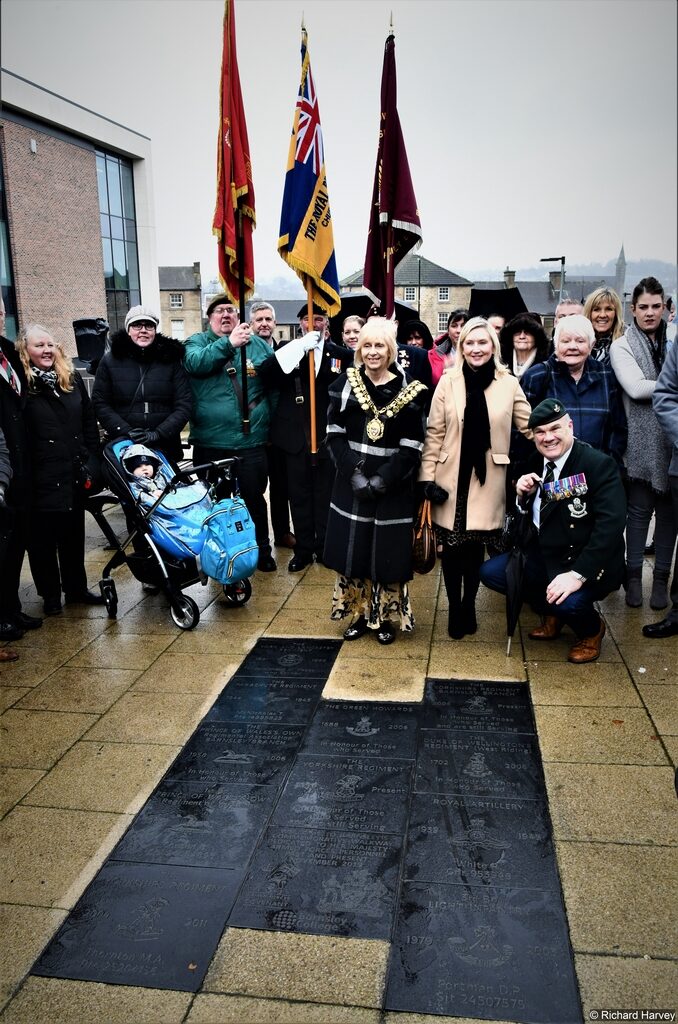 Barnsley Council unveiled a Commemorative Armed Forces Walkway, on Westgate, by the Barnsley 6th Form College, at the rear of the Town Hall, at 12:30hrs on Wednesday 27th Nov 2019.
The walkway initially has 12 black granite flagstones, with the Badges of Regiments associated with Barnsley carved into them. One of which has the association logo of The 'Dukes' carved into it. Some of the Flagstones have the name, number and cap badge of Barnsley residents who lost their lives during service.
The walkway has been designed to allow further Flagstones to be added, should the occasion arise.
Standards from the Barnsley Branches of the Yorkshire Volunteers, British Legion and Prince of Wales' Own Regiment were in attendance. There is no Barnsley Branch of The 'Dukes' Association, hence no DWR Branch Standard. Captain John Hogg (Ret'd), DWR Museum Trustee Dr Tracy Craggs Phd and Richard Harvey, from the Regimental Archives, represented the Association at the event.