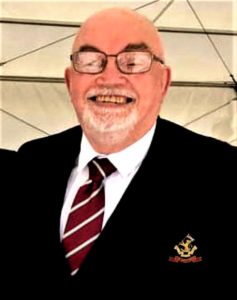 Michelle Summers, daughter of Jim and Betty Briston, has advised that Jim passed away, on the 30th of March, 2020, due to a heart attack at home.
despite Michell and her husband Paul doing CPR they were unable to save him.
Both Jim and Betty were stalwarts of the Regiment and well liked by all who met them.
Michelle said Jim's Cremation with be on the 15th April at 10.45am, at Shrewsbury Crematorium.
Due to the restriction only very close family can attend… So Michelle, at a later date, will hold a memorial for him when they bury his and Betty's ashes.