The Association has been advised that Jack Scroby has sadly passed away, aged 83, in hospital, on 25 April, 2020, from the Covid-19 virus, following a hip operation, whilst waiting for discharge to a care home. The Association extends its condolences to his wife Beryl.
Jacks Funeral was held on 13 May 2020. The Cortege passed the rugby ground enroute to the church. Captain Hogg was on the route, with the Regimental Standard, which was dipped as the cortege passed by.
Born on the 8th of September 1936, Jack, formerly a Fitter, was enlisted into the 'Dukes' on 13th of March, 1958, at the Regimental Depot, at Wellesley Park Barracks, to start his training for his two year National Service stint. Jack passed out from training, on Wednesday 21st May 1958, as the Best Recruit of his Platoon; as well as Best LMG shot. Interestingly Jack's Passing out parade was inspected by Brigadier Webb-Carter, father of the Dukes last Regimental Colonel, Major General, Sir Evelyn Webb-Carter.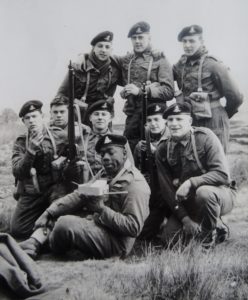 During his service with the 'Dukes' Jack was a stalwart of the 'Dukes' rugby team. He was capped twice, playing for the Army. Prior to enlisting Jack had played Rugby League for Ovenden and Siddall, then in 1955 he turned Pro, playing for Bradford Northern. Whilst the 'Dukes' were serving in Northern Ireland, in 1959, Jack was selected to play for the Army, against the Navy and Airforce, at Twickenham.
Jack was discharged on 3rd of April, 1960, by which time he had become a Full Corporal (Section Commander) and acting Platoon Sergeant. Following his Regular Army discharge Jack still served as a member of the 5/7 DWR (TA), at the Huddersfield Drill Hall.
Once back in Civvy Street Jack went to play for Halifax RLFC. he finally retired from playing in 1970, when he took over as the Coach for Huddersfield, then finally returned to Halifax as club coach.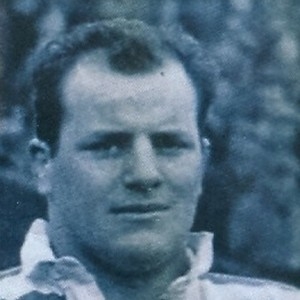 Last year Jack had presented his Army Rugby shirt and Medal to the Regimental Museum, which is to go on display during the next Museum upgrade.