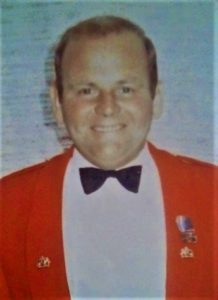 The Association has just been advised that Geoff Hunter passed away at 07:45hrs this morning.
We have no further information, other than that Geoff has been quite ill for several months.
Geoffs Funeral will take place on the morning of 13th of August. (a week on Thursday)
The social distancing / Lockdown rules are still in force for funerals.
For those wishing to pay their respects the cortage will be passing the Regimental memorial between 10:30 and 10:45hrs.
Blazers, Ties and Medals would be appreciated, but obviously not mandatory.
RIP – VFC