History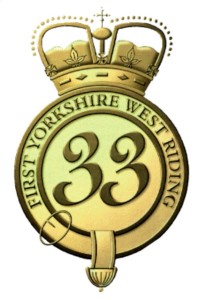 This section provides visitors to the website with a broad outline of the Regiment's history and Its principal achievements including Battle Honours, Colours, Victoria Cross awards and our historical ties to the West Riding, our home county.
Other sources of the Regiment's story are in its printed history which includes:
1st & 2nd Battalions DWR 1881-1923. Bruce. Medici Society, London.
DWR 1919-1952, Barclay. William Clowes & Son, London.
DWR 1702-1992, Brereton & Savory. Amadeus Press, Huddersfield.
JJ Fisher, History of the Duke of Wellington's West Riding Regiment. From August 1914 to December 1917. George T Whitehead, Printers, Halifax.
Tony Podmore, DWR The Volunteer & Territorial Battalions 1859-1999.
A Hilliard Atterridge, A History of the, 17th (Northern) Division. The Naval & Military Press.
Lieut-Colonel H R Sandilands, The 23rd Division 1914-1919. The Naval & Military Press.
J B Priestley, English Journey and Margin Released.

THE DUKES 1702 – 2006 -( Butterworth, Flaving and Harvey)

Out of print. (click on the Blue link to download a free copy in pdf format)
The Death of the Dukes (Written by Graham Sargeant, with Bob Sargeant, Cyril Ford and Scott Flaving), Valence House Publications –

http://www.thedeathofthedukes.co.uk/index.htm
Copies of some of these books may be available through the local lending library service, or as a reference resource at Bankfield Museum Library.
Historical Enquiries:
If you have a query regarding Regimental history and events, or former members who served in the Regiment, please use the special request form, which you can find in the Regimental & Family History Research section of the website.