Soldiers Service Memories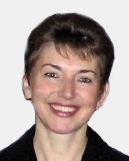 This section contains transcripts of interviews by Dr Tracy Craggs Phd, the Regimental Audio Archivist.
In 2004 the Lottery 'Awards for All' scheme and the Calderdale Funding Foundation kindly granted funds to enable Tracy to interview 70 veterans of the Regiment, Particularly those serving in the Korean War. Our thanks go to those charitable organisations.
Tracy travelled the length and breadth of the country, and beyond, for a good story. The more down to earth it is the better she liked it. Below is a selection of links to some of those she interviewed.
Pte Ron Boothroyd – World War 2, BEF, POW & Escapee from German Prison Camp
Cpl Peter Walker – World War 2, BEF, POW in Italy & Germany 1939-1945
Cpl Eric Mallinson – World War 2, North Africa, Italy, Palestine & Egypt 1942-1945
Pte Clifford Garlick – World War 2, North Africa & Italy 1942-1947
Sgt Tom Nowell MM – Korean War Sniper 1952- 1953
Cpl Bob Dawson – National Service & Korean War 1952-1954